Informationen über einen vergangenen Kurs vom 20.01.2021 bis 24.03.2021:
"Acting for Adults"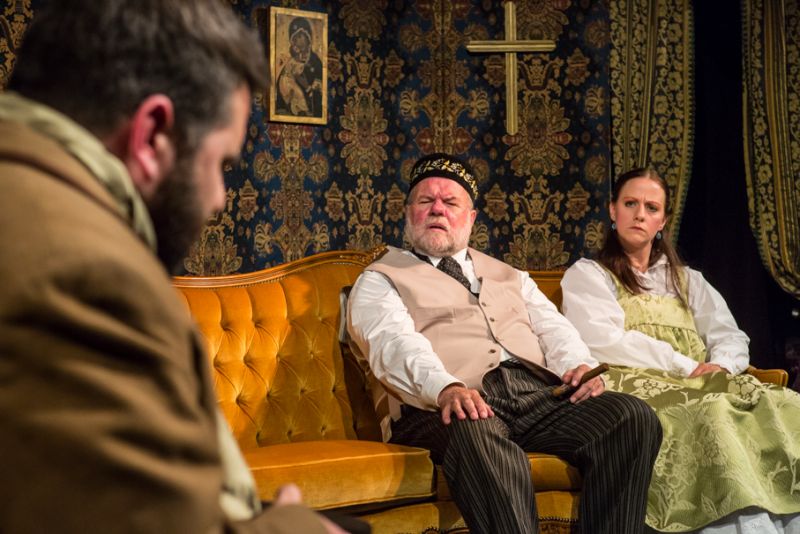 Beschrieb
Are you interested in acting? Maybe you are part of an amateur drama group or have been wanting to join one for a while? This class offers an introduction to skills relating to the acting craft. Beyond the benefits of improvisational and presentational skills scenic role-play can also enhance self-understanding.

Aside from exploring basic principles movement and speech this class focuses as well on imagination and social skills.

Aimed at English speakers 16 years or older the class is taught by Cary Rick and Martina Rick.

CONTENT
The following subjects will be introduced:

Movement
- posture and gesture
- speed and effort
- movement paths and locations onstage

Speech
- voice and enunciation
- emphasis and phrasing

Role
- interpretation (character and behavior)
- role-play (action and reaction)
- style (text analysis)

DATES
Wednesdays, 19:30 – 21:30h

January 20, 2021
January 27, 2021
February 3, 2021
February 10, 2021
– Fasnacht vacation –
March 3, 2021
March 10, 2021
March 17, 2021
March 24, 2021

NUMBER OF PARTICIPANTS
- Minimum 4
- Maximum 6
Places are given on a first come first serve basis according to the date of payment.
---
Kurs­ort

Les Arts Scéniques
Hochstrasse 80
4053 Basel

Trams no. 10 or 11 to stop Peter Merian or 15 or 16 to stop Tellplatz

Datum

20.01.2021 bis 24.03.2021

Alters­angabe

von 16 bis 99 Jahre

Teil­nahme­bedin­gungen

- Willingness to prepare and practice in between classes: reading plays, memorizing lines, practicing elements of speech and movement. Approximate time required: ca. 30 minutes per day; - Participation in all of the classes. The work sessions build on one another. We will also be working on scenes (dialogues), so if one person is absent the scene partner can't rehearse either; - Fluency in English

Kurs­zeiten

19:30 - 21:30 h

Leitung

(keine Angaben)

Veran­stalter

Les Arts Scéniques Basel | E-mail an Les Arts Scéniques senden

Kosten

CHF 480.-

Kurs­anmeldung

bis am 13.01.2021
Dieser Kurs ist abgelaufen. Eine Anmeldung ist nicht mehr möglich.

Link

https://lesartssceniques.ch/en/classes/acting-for-adults/